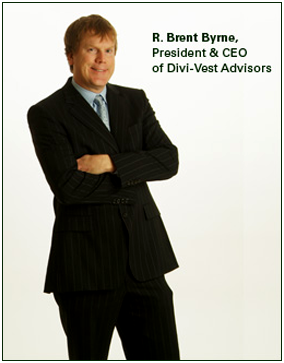 Welcome to Divi-Vest Advisors! Divi-Vest is an independent
money management company serving institutional and individual
investors since 1991. Divi-Vest's large cap equity account,
Equity Value Portfolio (EVP), continues to prove that blue-chip
stock investing can be richly rewarding. ALL-CAP Portfolio, our
multi-cap equity offering, earns high marks by investing in large,
medium, and small companies.